Luxury furniture made from lava stone.
Unknown is a Danish company that makes sustainable furniture from basalt fibres (extruded from volcanic lava) and bio-resin.
The material has extraordinary properties:
heat absorption;
resistance to salt and chlorine;
noise reduction;
3 times the strength of steel and;
maintenance-free.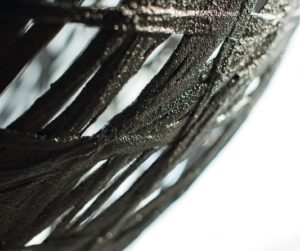 The fibres are mixed with organic resin and shaped by hand in moulds. The result is that each piece of furniture has a unique pattern…
Exclusive distributor in Luxembourg
Lounge chair Bios Hide

Try the Bios hide in the showroom by appointment
Well Chair and Alien Pool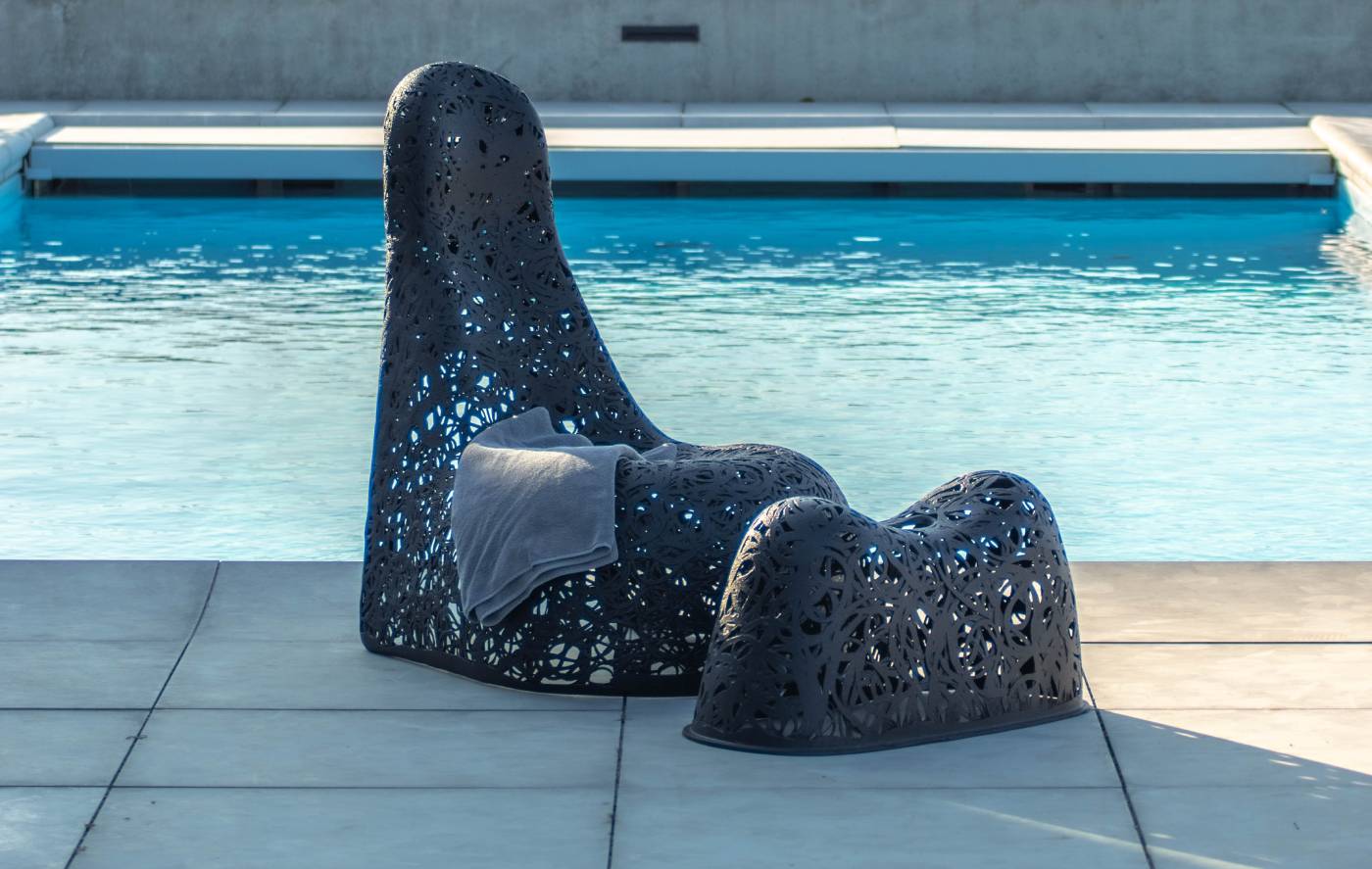 From design to implementation, we leave nothing to chance!
discover the products UNKNOWN NORDIC
La fabrication

Furniture made of lava!

This is the world of Unknown Nordic – a world full of exciting and innovative furniture, Nordic design from the hand of Danish designer Raimonds Cirulis.

Lava panel

A UNIQUE SOLUTION

Each lava panel is handmade and unique.
The panels can be shaped and customised to fit the overall design of a hotel, restaurant, etc.

Due to their ability to absorb sound, lava panels help to improve acoustics in very noisy environments.

Salt and chlorine resistant, lava panels are also ideal for spas and wellness centres.
No maintenance is required.

ANY SIZE, SHAPE, PATTERN AND COLOUR.

The panels can be modified to meet almost any customer requirement.

We can modify the wire to meet customer requirements, we can change the colour, we can make organic shapes and we can make special sizes.

Spécificités
Our other brands