The carpet reassures, warms and dresses your interior. It is a masterpiece, inevitable.

If you only need a beautiful carpet to complete your decoration, Vanina Henry suggests you those of LIGNE PURE.
Carpet Ligne Pure
Their carpets are made with selected materials of very high quality.
For the production LIGNE PURE use traditional craftsmanship and techniques which are the key to their beauty and creativity in the designs.
Their extensive range is the result of research in countries all over the world.
We thus have under our feet the know-how of the best weaving specialists.
HAND MADE
Most of their products are handmade.
This implies that the human touch makes each item a unique piece as a result of being handcrafted. Therefore the slight differences and deviations you may notice should be regarded as a benefit from this work and not as imperfections.
The design of the LIGNE PURE rugs is suitable for all interiors, their soft or strong colours accompany the creative agreements of the interior designers.
The love of natural materials is the driving force behind their creation.
They innovate with modern techniques allowing the rugs to be placed outdoors or in heavily used spaces.
SIZE
They are available in different sizes and colours per range.
Custom-made products are possible, but the lead time will be longer, up to 4 months.
As the stock is always replenished, the delivery time will be fast and the carpet will be at your place in a short time.
Ligne Pure only works with suppliers that have a 100% child-labor free environment.
In my projects I always find the one that will fit the concept.
I let you discover yours!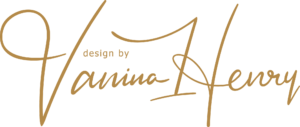 INDOOR

Moods change with the seasons, so why not the carpets and decoration? We want colour, freshness and lightness.

Here is a small selection of rugs from Ligne Pure !

POUR L'OUTDOOR

Outdoor rugs to perfect a decoration, to make an outdoor living room warmer, to add a design.

They are made with high quality yarns. Thanks to the high density and the subtle use of fine yarns, Ligne Pure creates complex and high quality rugs to decorate your outdoor living space and bring it to another level.
Our other brands