Overgaard & Dyrman design and manufacture furniture to be part of a life story.
Overgaard & Dyrman design furniture
They met as students at the Royal Danish Academy of Fine Arts, Schools of Architecture, Design and Conservation and decided to combine their talents in 2013 to design and manufacture their own furniture in Denmark.
THE RESULT IS OUTSTANDING!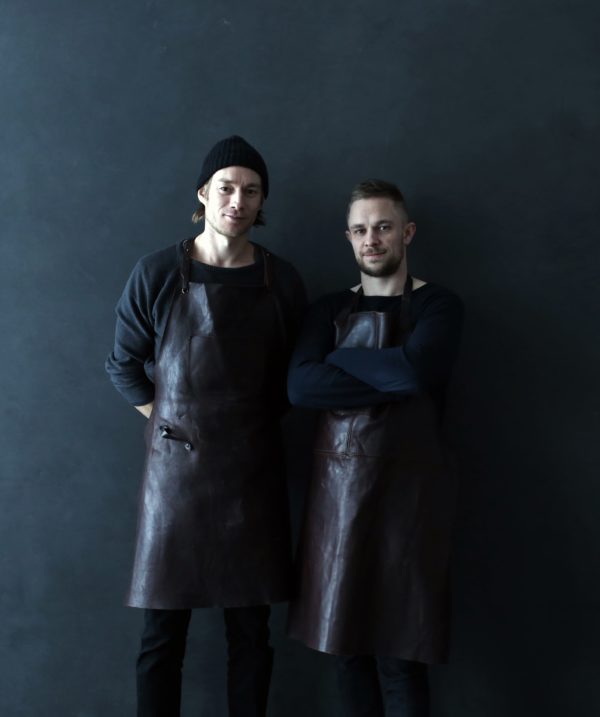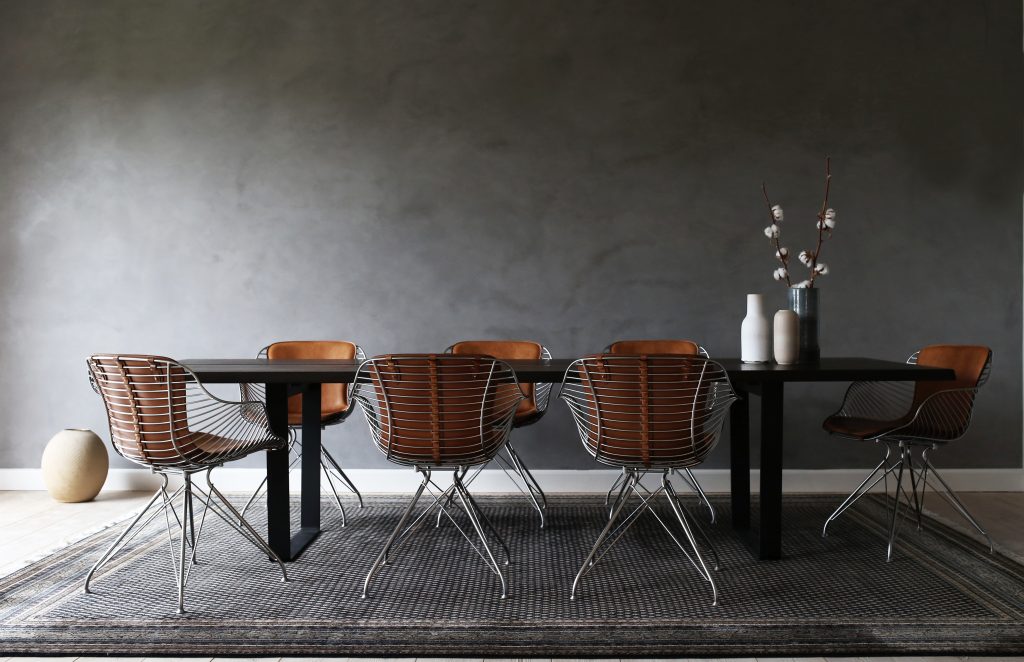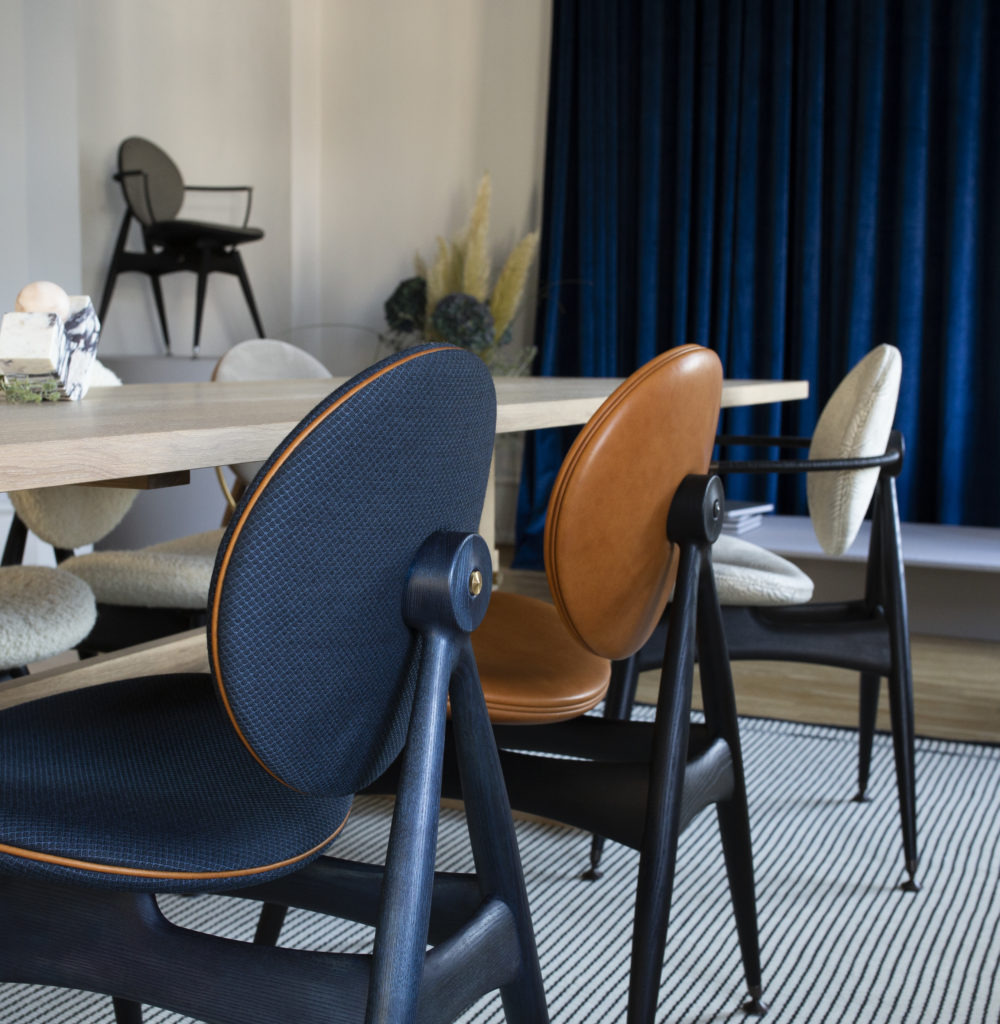 They soon realised that only their own hands could achieve the perfection they desired. They choose the best materials to compose their collections.
Each piece of their collection is made to measure in their workshop and the delivery time is 8 to 14 weeks.
It is a perfect seat around a conference table or at a dinner party. Individually, it will look great in a strategic place such as an entrance, a room in front of a small desk or in your living room.
The WIRE DINING CHAIR will be perfect for your conference rooms, to welcome your clients with splendour!
Vanina Henry is proud to be able to distribute Overgaard & Dyrman in Luxembourg and the greater Germany region.
In her showroom in Ehnen she can present the two main models of the brand, the Wire dining chair and the Circle dining chair, by appointment. All material samples are available for you to create your dream chair.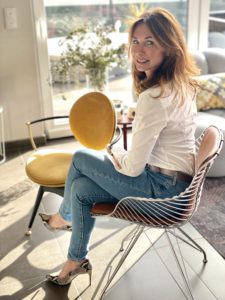 INFORMATION ABOUT THE BRAND OR MAKE AN APPOINTMENT
CREATION AND WORKSHOP

WIRE DINING CHAIR

What makes this chair exceptional is the contrast between the beautifully shaped metal, steel construction and the top quality leather made with saddlery know-how.

WIRE DINING CHAIR is made in Denmark with the utmost care, making it a seat of perfect beauty.

It is available in several versions, 2 sizes, with a limited choice of materials:

The Wire Dining chair is available in two heights; a low version with a seat height of 430mm / 16.9″ and a high version with a seat height of 460mm / 18.1″.

SATIN CHROME STEEL

The satin chrome plating used for the Wire Collection is a hexavalent chrome (Cr6+) free process. It is a very durable surface treatment. The surface has a matt appearance like aluminium or stainless steel. Small variations in the degree of gloss may occur from piece to piece.

BLACK POWDER COATED STEEL

Black powder coating (a thermoset polymer) has a matte finish and is electrostatically applied in powder form.
Powder coating is more durable than conventional paint and creates a smooth, uniform surface with a matt appearance. Small variations in gloss level may occur from piece to piece.

ELEGANCE LEATHER

Elegance is an aniline leather which is at the top end of the luxury leather range.
Muted natural markings are to be expected. Chrome tanned followed by a vegetable tanning process to improve firmness (Cr6+ free process). Water-based aniline dye.

MATSTONE LEATHER

Matstone is an aniline leather with subtle, natural markings and an almost velvety expression. Matstone has a raw matte appearance with a touch of understated elegance and softness.
Synthetic tanning process, chrome free. Water-based aniline dye.

YELLOWSTONE LEATHER

Yellowstone is an aniline leather. It has an incomparable depth and a naturally worn appearance due to a pulling effect. It is robust with visible natural marks and a slightly worn appearance. Chrome tanned followed by a vegetable tanning process to improve firmness (Cr6+ free process). Water-based aniline dye.
NOTE: By choosing Yellowstone, you are accepting a very lively type of leather that varies in structure and natural markings from hide to hide.
Our other brands