NEW BRAND!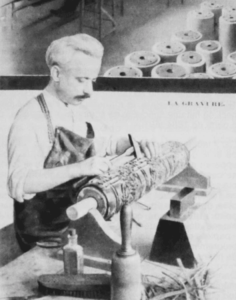 Isidore Leroy, France's leading historical wallpaper brand in the 19th and 20th centuries, was relaunched in 2016 by a team based in Bordeaux.
At the time, Isidore Leroy patented its "multi-colour simultaneous printing machine for wallpaper and a printing cylinder for paper and fabrics".
Today, it is a new team that perpetuates the spirit of the brand by printing panoramic designs and decorations of typically French contemporary inspiration.
The brand works exclusively with artists to create the wallpaper designs.
The wallpapers are customisable and are available in standard panels or made to measure.
Translated with www.DeepL.com/Translator (free version)
Wallpaper Isidore Leroy
TWO ARTISANAL PRODUCTION METHODS
TRADITIONAL ROLLER PRINTING
Similar to the production process used since 1849 by the Isidore Leroy company, the ink is applied to the paper by rollers in relief.
The "background" colour is applied with a brush.
These processes make it possible to produce wallpapers with a real rendering that makes you want to touch them.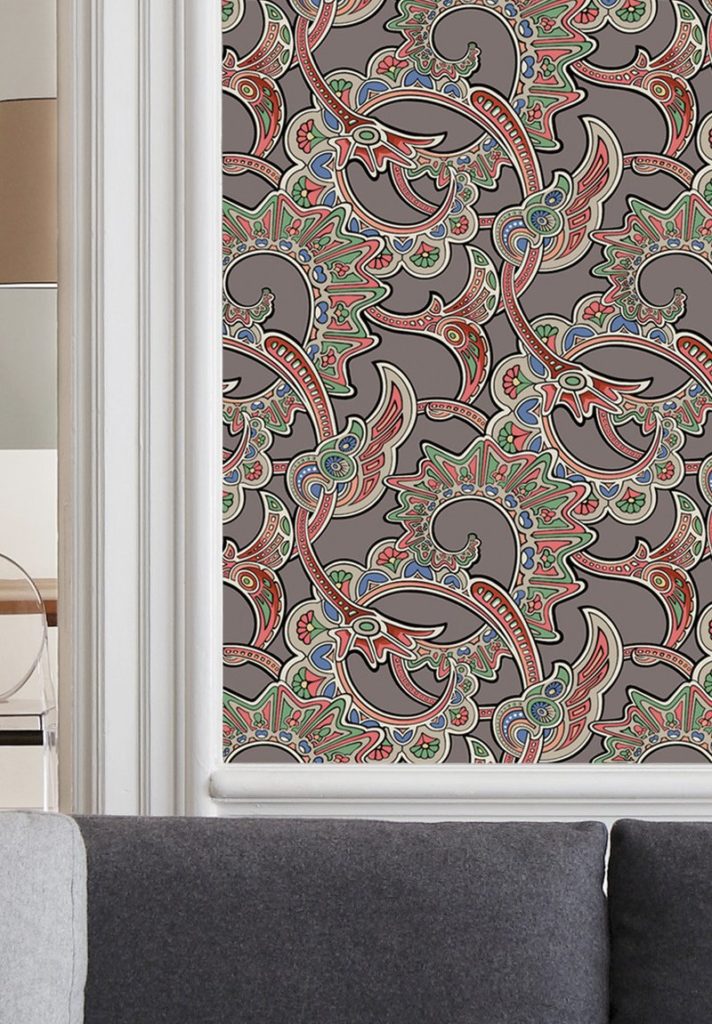 DIGITAL PRINTING
In this modern technical process, the colours are magnified for a surprising and beautiful result.
The models of the Heritage collection have been modernised by an international team of designers to give new life to the original designs of the 19th and 20th centuries, in a contemporary approach in line with the latest trends.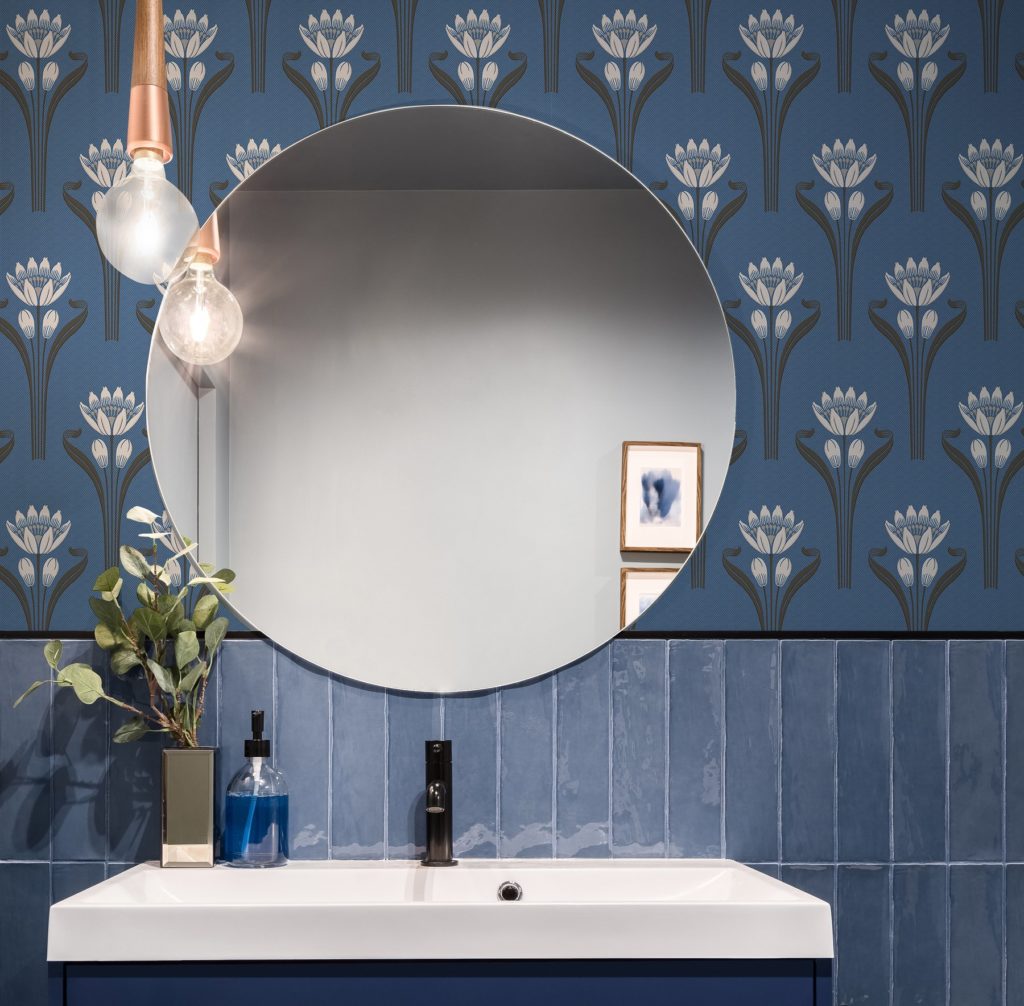 Their themes are multiple and cover a wide choice of themes such as animals, children
floral, design, historical and geometric motifs.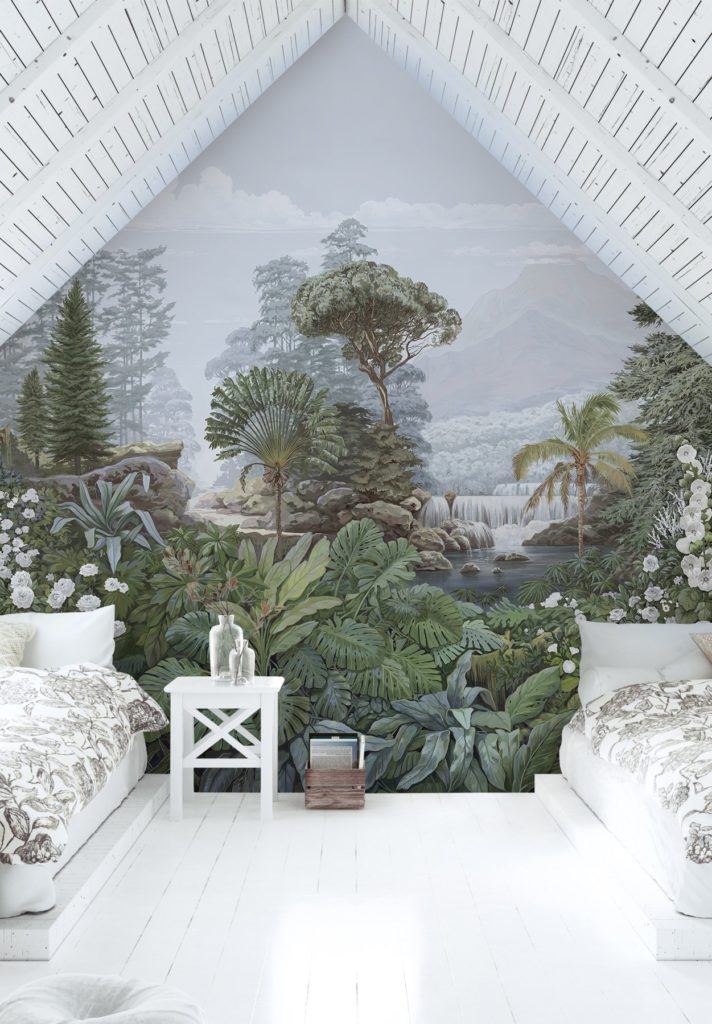 PRESENTATION:
– The wallpapers come in rolls of 10 metres and 50 to 52 cm in width.
– The panoramas consist of 3 or 4 panels of 50 cm and a height of 3.30 m.
These models have different sections A, B, C to form the whole design, which can be repeated over and over again.
Even if your wall does not allow for the entire panorama to be installed, it is possible to choose to install a single section, the result will also be very impressive.
Panoramas can also be made to measure on special request.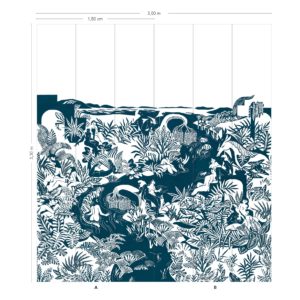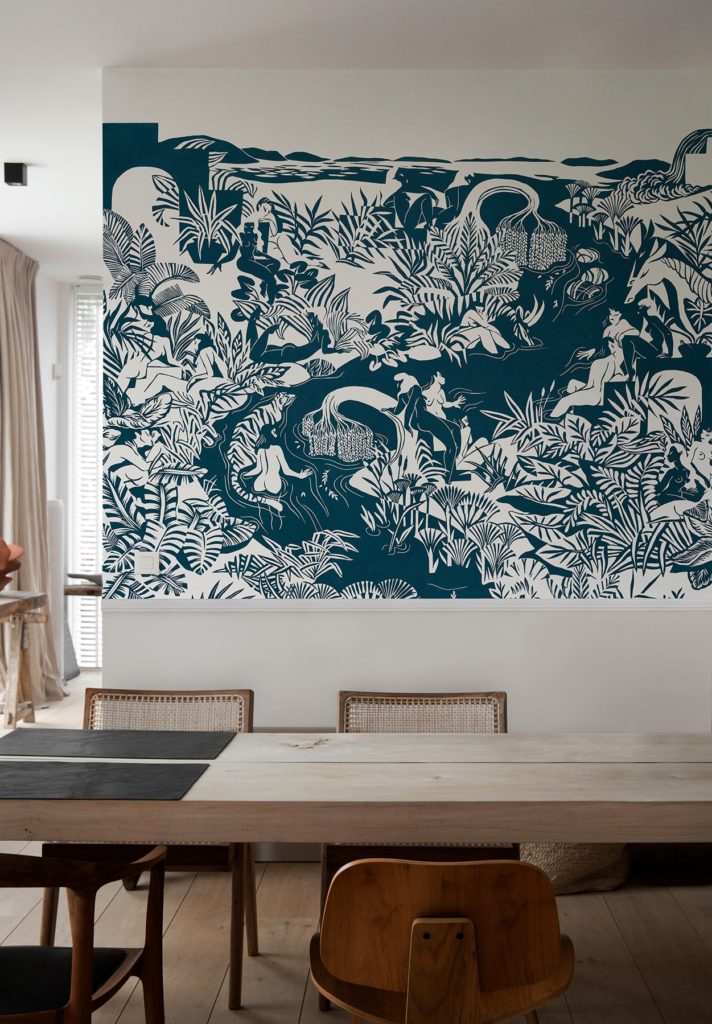 THE SUPPORTS:
– Non-woven paper support (light resistant, glued to the wall, washable, dry strippable)
– High performance (washable and shock resistant, PVC free): Ideal for bars, restaurants, hotels, kitchens, bathrooms.
Paper-covered canvas, washable and shockproof, this ecological support is also PVC-free and fireproof (M1, B1, A, CA).
The result is a very matt appearance similar to traditional non-woven.
You can wash it with standard detergents and it resists the most common scratches and stains
This substrate is certified type II ASTM F793 for leachability and abrasion resistance.
It is also FSC and UL Greenguard Gold certified.
Weight: 280g / m2
Thickness: 1.8mm
Vanina is proud to present this brand and hopes you like it.
All the wallpaper collections and panoramas can be viewed in the showroom, make an appointment to see them, they are great!
Let yourself be seduced by the beauty of the patterns that take you to other horizons.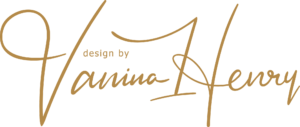 Our other brands