As a distributor of Farrow & Ball for many years, Vanina Henry can advise you on the use of Farrow & Ball colours for all kinds of projects in the showroom or at home.
The colour will enhance any interior thanks to its rich pigments and natural ingredients that give depth to the colour, an inimitable look that changes with the light of the day.
Farrow & Ball paint
For all her projects, Farrow & Ball is the brand that Vanina Henry recommends for painting all kinds of surfaces such as walls, ceilings and woodwork, both indoors and outdoors.
The main range still consists of 132 colours, with the addition of the Colour by Nature collection (16 shades).
Farrow & Ball offers a selection of historic shades.
The paint is 100% water-based and environmentally friendly.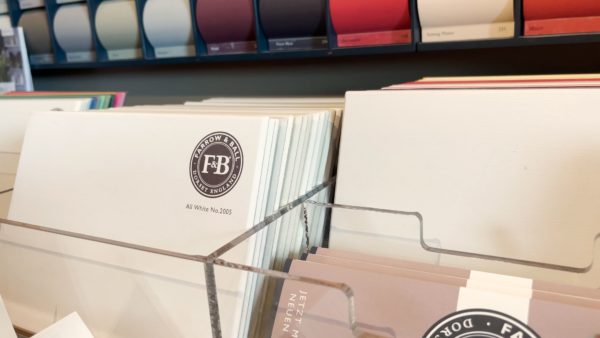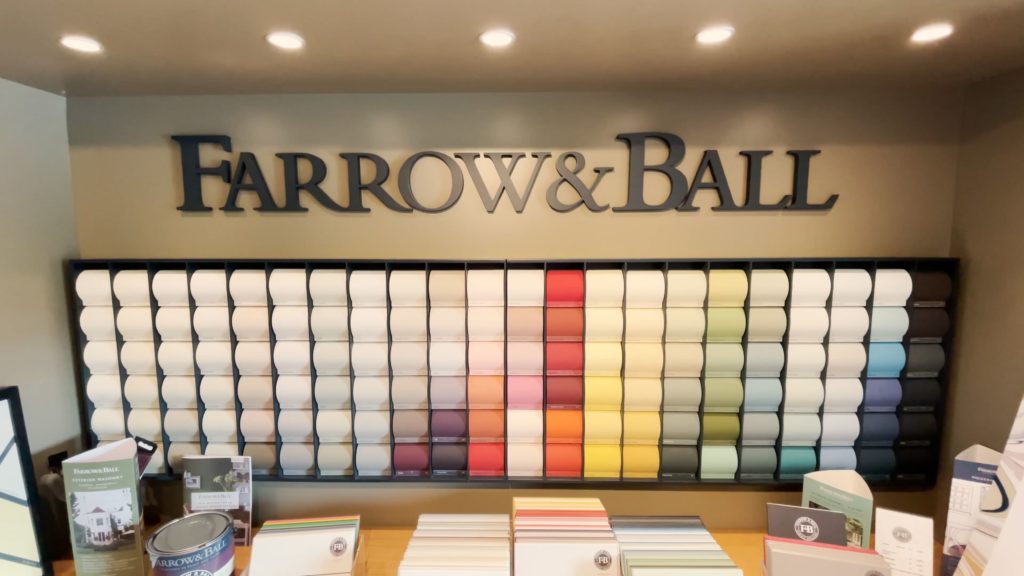 The Archive collection is still available to order and has just been joined by the famous Liberty London and their iconic fabric collection.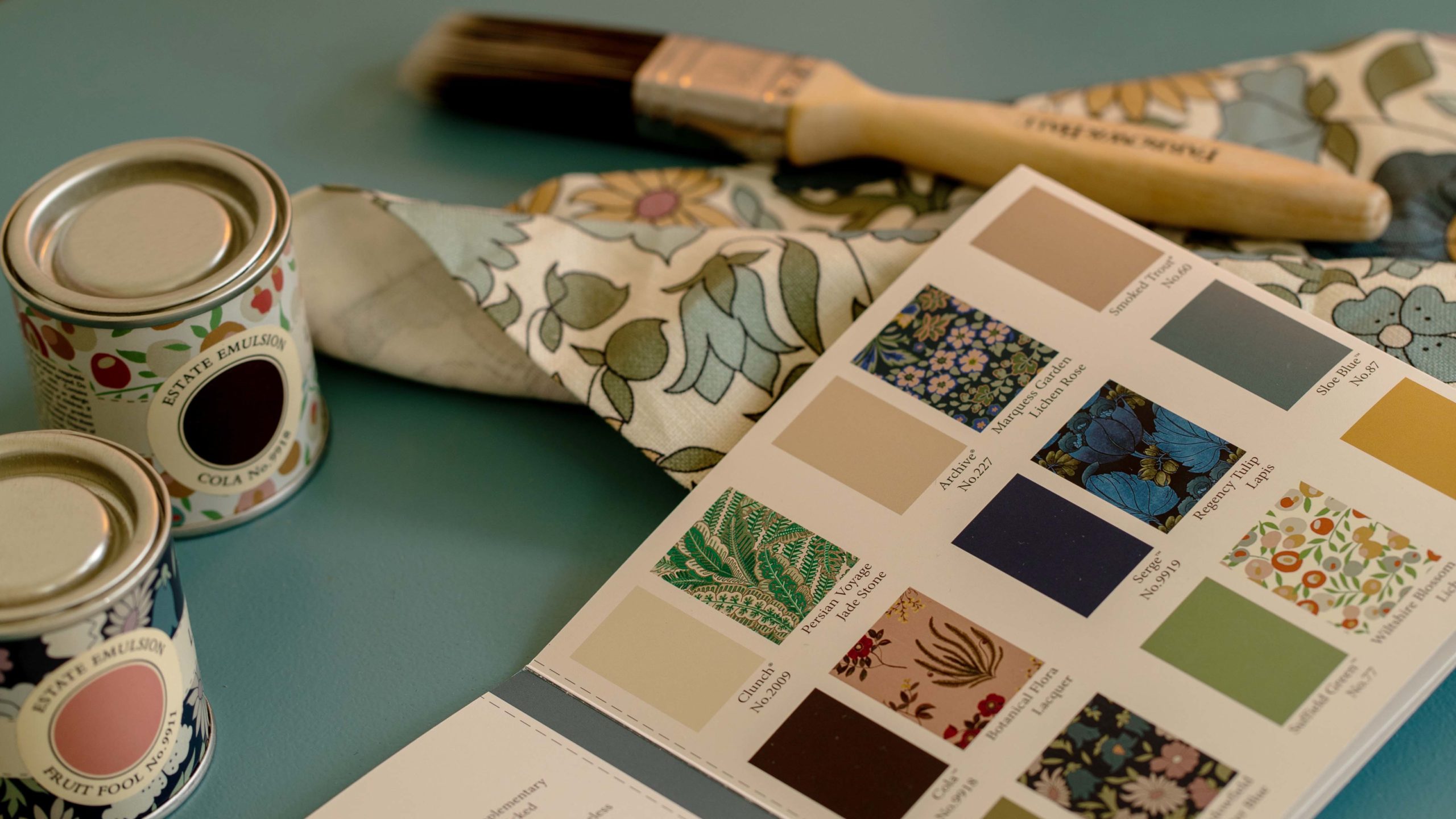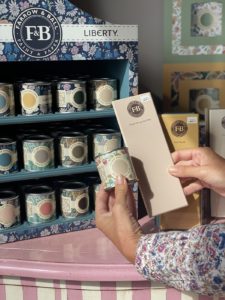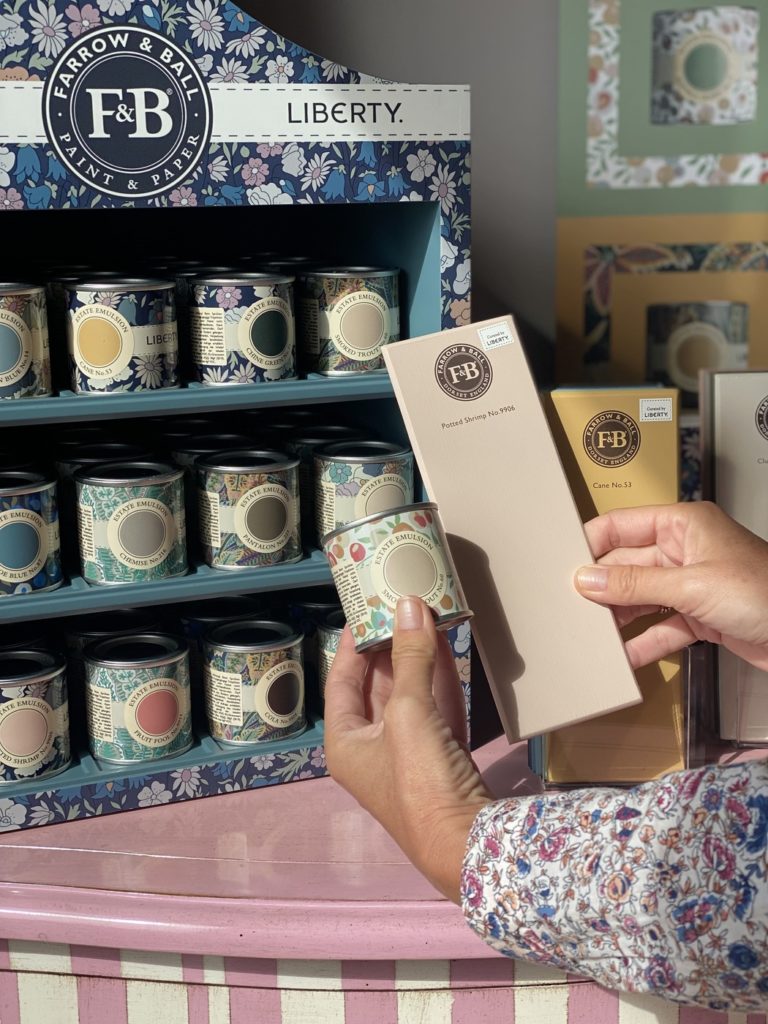 OUR ADVANTAGE ? OUR STOCK
All the colours in our shop are available in all qualities, we are immediately available and you will be delivered quickly.
WATCH THE VIDEO TO FIND OUT
Choose your favourite shade here
CHOOSE THE CLICK & COLLECT OPTION
Because we respect our environment.
With less transport, less CO2, less cardboard, we contribute to the protection of our beautiful planet.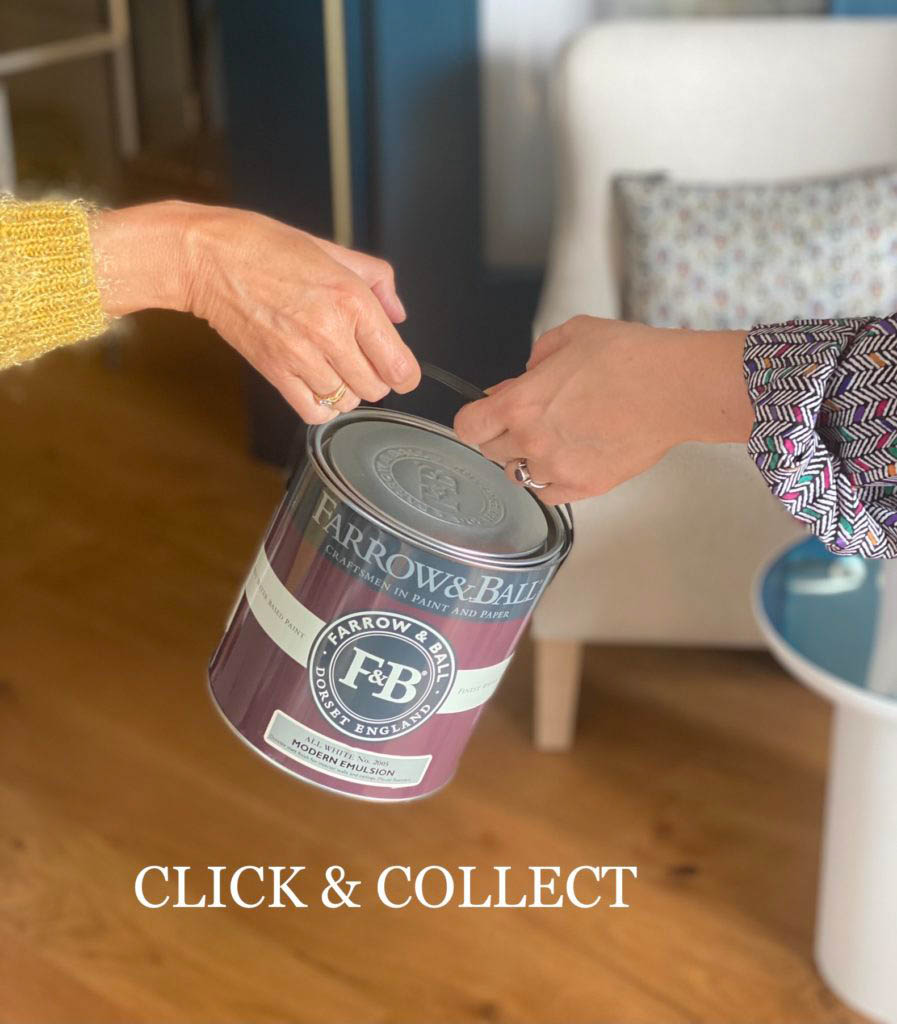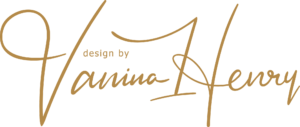 Discover the ecological world of Farrow&Ball with this video
ESTATE EMULSION

MODERN EMULSION

ESTATE EGGSHELL

MODERN EGGSHELL

FULL GLOSS

EXTERIOR EGGSHELL

EXTERIOR MASONRY

FINITIONS SPÉCIALES - DEAD FLAT

FINITIONS SPÉCIALES - LIMEWASH

FINITIONS SPÉCIALES - CASEIN DISTEMPER

FINITIONS SPÉCIALES - SOFT DISTEMPER

Impressions & sous-couches
Our other brands