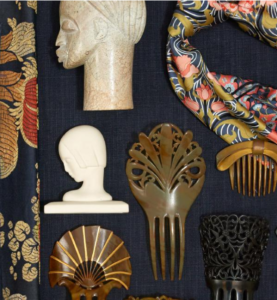 LIBERTY.
THE MODERN COLLECTOR: Art Nouveau
The Art Nouveau story offers a continuation of our designers' journey through collections of fantastic plants. Botanicals have always been an essential element of Nouveau design, appearing in highly stylised and sinuously exaggerated forms.
The celebration of single motifs of flower and feather hearken back to the themes of medieval art, with particular favourite Nouveau icons including tulips, poppies, thistles, roses and peacock feathers.
These enduring motifs are given a fresh perspective through the use of bold scale, contemporary colour and careful selection of fabric and wallpaper bases – heirloom designs, reimagined for modern interiors.