While you are discovering this new site, I thought I should introduce myself to you personally and explain my background in a separate article.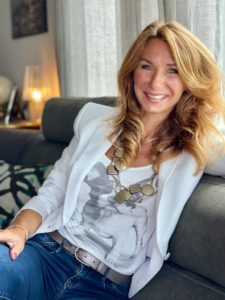 I am French, born in Paris where I grew up but I also have Corsican origins, this beautiful island in the Mediterranean where I also lived. I have 3 children and a Scottish husband and I have always managed to reconcile family life and career.
After studying law and art history in Nice, I went to London to perfect my English where I worked in the luxury hotel industry (Intercontinental Hotel) for a few years, before returning to Paris to continue my career in the same hotel chain.
I liked this luxury and very international environment but it did not satisfy my passion for art and design. I therefore decided to change my life and direct it towards this passion by studying interior design at the famous Boule school in Paris.
As an interior designer I started my career in Paris and perfected my training in colour and interior paints with Farrow & Ball. I then started to work as a freelancer with individual decoration projects.
In 2007 I left France and Paris for Germany, quite a challenge! I created my first decoration shop in Trier near the border of Luxembourg, which we call "La grande région". I learn German and offer my services as an interior designer in my shop and I become a distributor of the Farrow & Ball paint brand that I know very well as well as exclusive wallpapers such as those of ELITIS.
During the following years, I carried out numerous decoration projects mainly for private clients in Germany and Luxembourg. This led me to open a larger interior design shop where I offer services and products. I diversify my product range with design furniture, lighting, more wallpapers, carpets and everything else that allows me to realize complete projects for clients.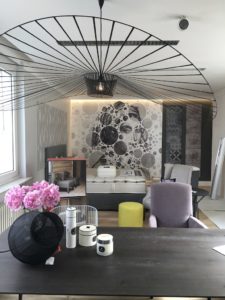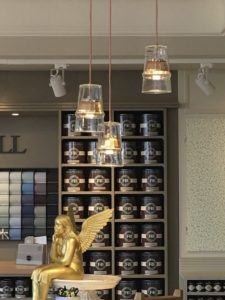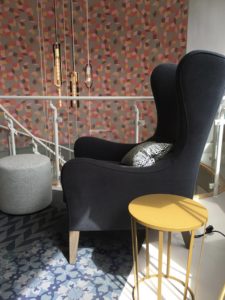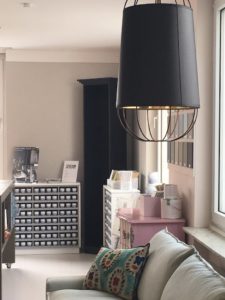 In 2018 a break in my personal life forced me to give up my shop and I designed a new showroom in Nittel D-54453 in Germany still bordering Luxembourg where I advise Farrow & Ball and clients on their projects by introducing them to the many brands and products I work with.
In the same year, as I live in Luxembourg, I decide to create a sister company which allows me to complete the German company. This way I can handle more projects and also distribute more brands, which you can discover in the online shop.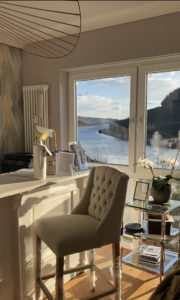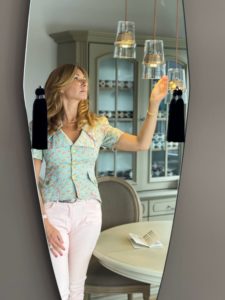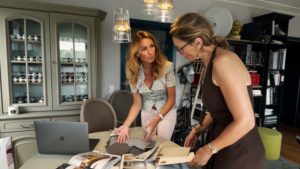 I now work between the two countries and speaking fluent English I adapt my teams to the different nationalities of my clients who live in the heart of Europe and internationally.
My career now takes me to Mallorca, Spain, where I am working on villa projects that are absolutely in line with my ambitions and in an exciting place of culture and especially close to the sea that I miss so much in Luxembourg.
This new website and this shop are in a way a summary of my career as an interior designer and I take you with my team into the world I create, according to my projects and meetings.
I hope you enjoy it!